Actress Drew Barrymore says she feels prettiest when she puts a smile on her husband Will Kopelman's face.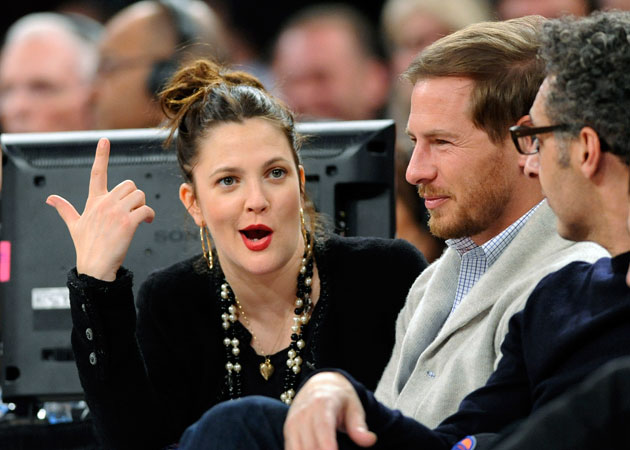 Barrymore, 37, who tied the knot with art consultant Kopelman eight months ago, says making him smile makes her feel pretty even if she is dressed down, reported Femalefirst.
"(I feel most attractive) when I make Will laugh. I'm usually in sweatpants and a scrunchie, being a dork. But when I hear his funny laugh, I'm like, 'Damn, I feel pretty'," she said.
The actress, who has created her own make-up line Flower, also gave birth to the couple's first child, daughter Olive, four months ago.
"What little girl doesn't want to play with make-up? But kids should be kids for as long as possible. When she gets into her teens though all bets are off. She should just experiment and figure out what kind of woman she wants to be," she said.